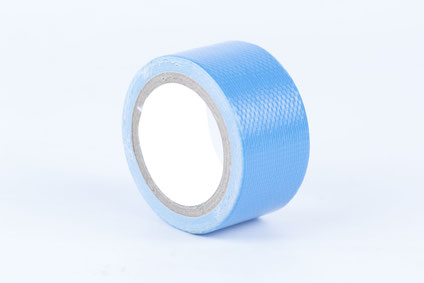 Preparing your walls before painting is the most important step when it comes to quality painting results. Follow the tips below to have you painting like a pro in no time!


Before you start always be sure to take the extra time to clean your moldings and baseboards with a damp cloth, removing any dust or dirt build up. Allow them to dry completely before you begin to tape. This will create a much better surface to adhere the painters tape to, resulting in a professional finish every time!
Use a putty knife or similar tool to press down on the painters tape once applied to the trim. It's important to have a proper seal to prevent unwanted drips.
If the job requires a bit more than just a can of paint, use painters tape to hang a plastic sheets to protect entrances, doorways, and items in the room that will not be removed.
Corners can be a challenge when painting. The age old question is – to tape or freehand? When in doubt, tape it for clean, even lines. Ever wonder how to apply painters tape in corners like the pros? The best method is to run a longer piece of painters tape along one wall, allowing it to overlap onto the adjacent wall. Using a utility or carpenters knife, cut the excess off. The same applies to painting window panes and trim.
Need to protect your home from a paint and primer oops? Instead of shuffling around drop cloths that are easy to trip over and track paint through your home, use kraft paper and painters tape. This trick can be used above wood work, window casings, and even floors. It works on both hard surfaces and carpeting, keeping your project splatter-free.
Before removing painters tape, let the paint dry completely and then score the between the wall and trim with a utility knife. This step helps to create a flawless finish without damaging the wall or pulling away fresh paint. When removing, pull painters tape at a 45 degree angle.
If you have leftover painters tape, there are dozens of unique uses for it! These may include organization labels, artwork, family friendly games, such as hopscotch, tic-tac-toe, and go fish. The painters tape possibilities are endless!
For all of your Chattanooga painting needs – commercial or residential – call Scott Brown Professional Painting & Remodeling to schedule an appointment and receive a free estimate! Give us a call at (423) 314-7179. We look forward to serving you.