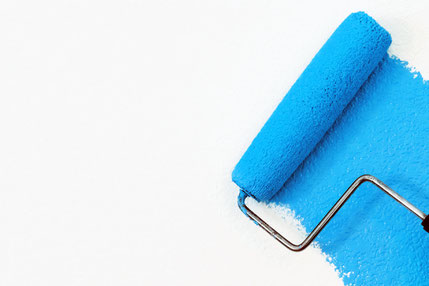 Updating your homes interior paint, even just a little, can go a long way in brightening up your space and making it feel fresh again. Need a bit of motivation and interior inspiration? Here are 4 reasons to call Scott Brown to help you update your Chattanooga home today!
1. Time to Move?
If you are moving or thinking about moving, it is important to get your house in ship-shape and listing-ready. Just think of the added value a fresh coat of paint adds. Think there are not any benefits to painting? Think again. Yes, repainting your homes hues can increase the value! The most important tip when painting your house for the market, think neutral. Keep every potential buyer in mind, allowing them to envision themselves in the space. If your home is already neutral, it may not hurt to touch up. This can help make your house look like new! Not only does it make a great first impression, but any potential buyer will quickly note your home's "move-in ready" quality.
2. Builder-Grade Upgrade.
Styles come and go. And in many cases, the new construction home you purchased 5 years ago may have features or color schemes that are no longer follow current trends. Feeling tired of the builder beige? We can fix that!
3. Family Dynamic.
If you're expecting, now is the perfect time to update that old extra guest room into a sweet nursery. Or alternatively, maybe you're becoming empty nesters. Time to get rid of the painted hot air balloon mural on the wall and create a more neutral theme, ideal if you are listing your home for sale.
4. Fresh Start.
In some cases, you may just decide it's time for a fresh start with a fresh, new shade. Perhaps, you are redecorating a bedroom and your new linens no longer match. Or maybe you want to update the overall look and feel of your home. To update your Chattanooga home interior, call Scott Brown Painting and Remodeling for a free quote today!